Chemical

Nanjing Baose, a holding subsidiary of BAOTI Group, design, manufacture and assemble
pressure vessel and pipe fittings of titanium,
zirconium, nickel, stainless steel and other materials. P
ressure vessels including towers, reactors, heat exchangers and pipe fittings we produced
are widely used in petroleum, chemical, metallurgy,
environmental protection, nuclear power, marine engineering and other fields. L
arge-scale chemical equipment is an innovation, making us a
pioneer and
leader in the large-scale non-standard chemical equipment
manufacturing industry. Our products are delivered to U.S., U.K., Germany and Canada
. We are a provider for renowned enterprises including
Sinopec, Bayer, Evonik Chemical, BP, Covana, Toyo Engineering and Worley Parson.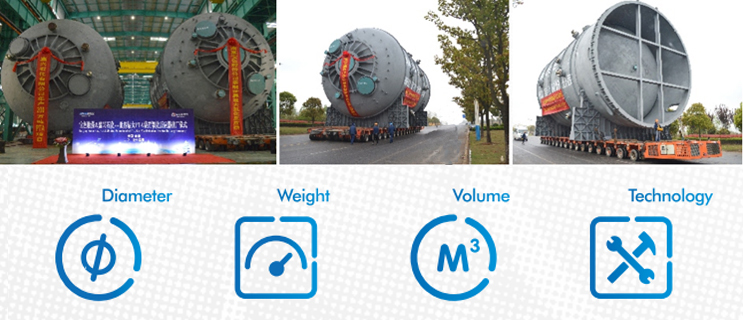 research, design,
production and installment