Production

We also produce zirconium, nickel and steel in various forms. The products we produced have been applied to aerospace, ships & vessels, oil &gas, chemical processing, electric energy, metallurgy, medical and sports. Our customers spread all over the world, including U.S., Japan, Germany, France, Britain, Norway, Sweden, Singapore, Italy, India and South Korea. We have also set long-term strategic cooperation with world leading enterprises in aerospace.
Sponges System
In 2007, invested 450 million RMB jointly by Baoji Titanium Industry (holding a 66.7% share) and Jinzhou Huashen (holding a 33.3% share),Baoti Huashen Titanium Industrywas set up in Liaoning, in Northeast China, makingBaoji Titanium Industryone of the companiesto havean integrated titaniumproduction processacross the whole supply chain. Titanium spongecapacityis 10,000tonsper year and zirconium sponge 500 tons.

Melting System
Themeltingfacilitiesinclude 2,400kW electron beam cold hearth furnace, 10t/15tvacuum arc furnaces, sponge mixing and distributingsystem,3,000t / 7,000t / 8,000t hydraulic presses.The first 10t ingot was made in Baoji Titanium Industry. The largest ingots can be 15 tons with a diameter of 1,040mm.

Forging System
Forging facilities include2,500tand 10,000thigh-speed forging press,150t hydraulic press,CNC ring rolling machine,SXP-13 precision forging machine.Large forging bars of TC4-DT, TB6, TC17, TC18, TC21 and TA19 are qualified for aerospace, ships and vessels. Diameter for bars is 600mm in maximum, for discs 2,000mm, for rings 3,000mm and for rounds 2,000mm.

Plates System
To produce titanium and titanium sheets and plates as well as metal clad sheets and plates, we have equipment such as 3.3m wide rolling mill, 1.2m hot milling roll, 1,250 m cold milling roll, vacuum annealing furnaces, surface machines and vacuum creep flattening furnaces. Plate capacity is 5,000 tons per year. Hot rolling plate is 102mm*3,200mm in maximum and the cold rolling plate is 4.75mm*1,219mm in maximum.
Our high quality Ti-6Al-4V sheets and plates have been widely used in aerospace.

Strips System
Baoji Titanium Industry invested 733 million RMB to set up a strip production line. Its annual capacity is 10,000 tons. The cold rolling strip thickness ranges from 0.3 to 4.75mm and width from 600~1,370mm.
A joint venture, invested by Baoji Titanium Industry and Shanxi Taigang Stainless Steel was set up to extend our product category and increase market share.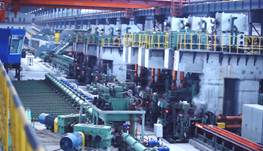 Seamless Tubes System
For tube production, we have equipment including 3,150t extrusion machine, 1,000t piercing machine, vacuum annealing furnaces and several tube rolling mills. Tube capacity is 2,500 tons per year and bar capacity 1,000 tons.The outer diameter of tube ranges from 2 to 200mm and the wall thickness ranges from 0.2 to 30mm.
Welded Tubes System
Specialized in welded titanium tubes, the joint venture, Xi'an Baotimetvalinox Welded Ltd., invested by Baoji Titanium Industry,Valtime S.A.S and Timet Asia,Inc.established in 2005. The company has two advanced welding lines in operation.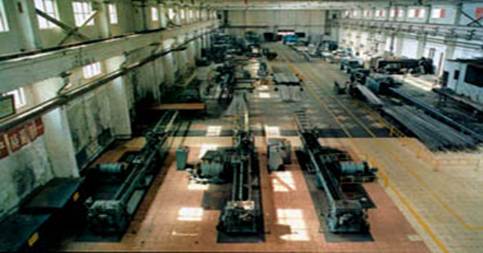 Bars & Wires System
Baoji Titanium Industry invested 400 million RMB to set up the first hot continuous rolling line for titanium and titanium alloys in China. It has S100 / S60 barkers, rolling mill, handstand type drawbench, multiroll straightener, vacuuminduction furnaceand anti-vacuum induction furnace. Titanium bars and wires capacity is 2,000 tons per year and steel bars and wires capacity 300,000 tons.

Scrap Recycling System
Baoji Titanium Industry invested 130 million RMB to set up its titanium and titanium alloy scrap recycling system. Our capacity is 5,000 tons per year.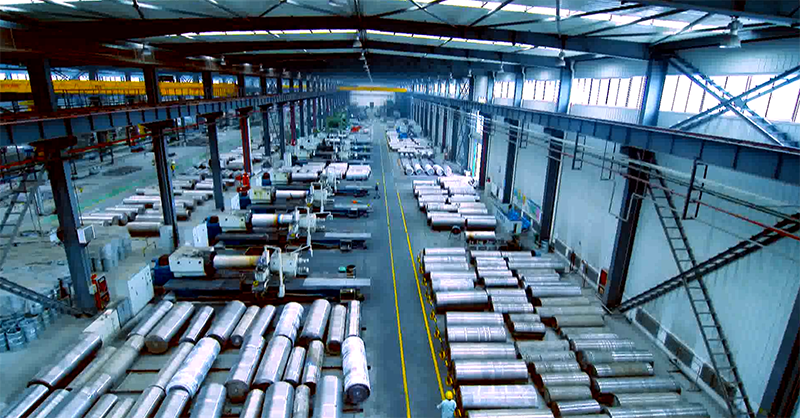 Precision Casting System
Baoji Titanium Industry set up a precision casting system. Our capacity is 250 tons per year. We are constructing a production line for golf club head. Its capacity is expected to be 200,000 per year.